In this review of the "Foundations" of Stock Market Trading Course for beginnersI take a look at feedback from the members inside of the members only Facebook group that comes with your purchase. 
Below one member states "Following the trainings in the course about earnings dates I sold my position with profit before the company announced a quarterly loss and the stock dropped by 10%."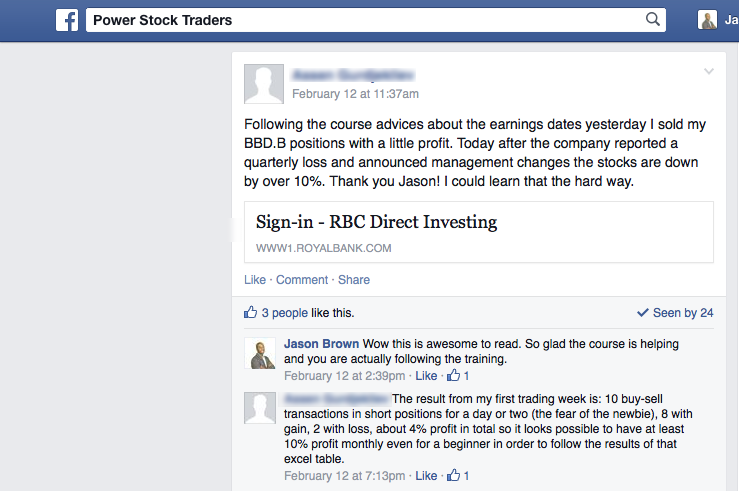 Another member in the group's feedback is "Based on the training techniques that you have introduced me to I have placed my first Options position and sold it for about a 100% return. Investing in myself through your training is the best thing I have done."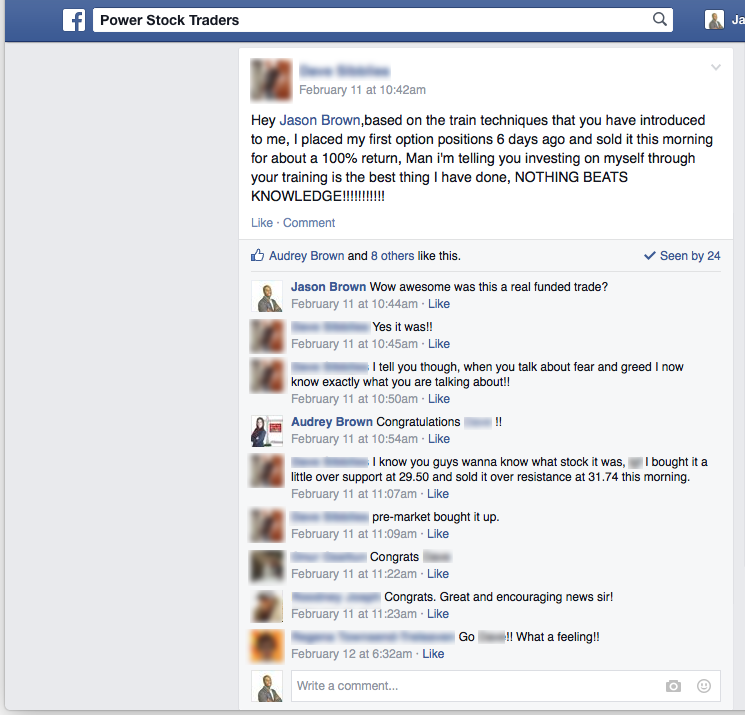 In the private Facebook group you also have the ability to post stock charts and get community feedback from other stock traders.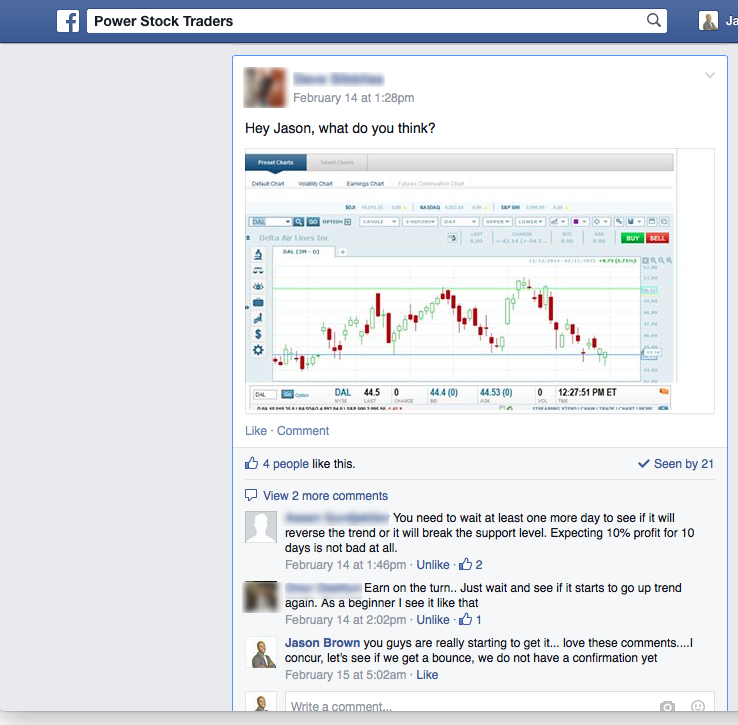 And in my final reference this member says "Thanks Jason Brown for everything you do and the time you spend helping others learn how to trade"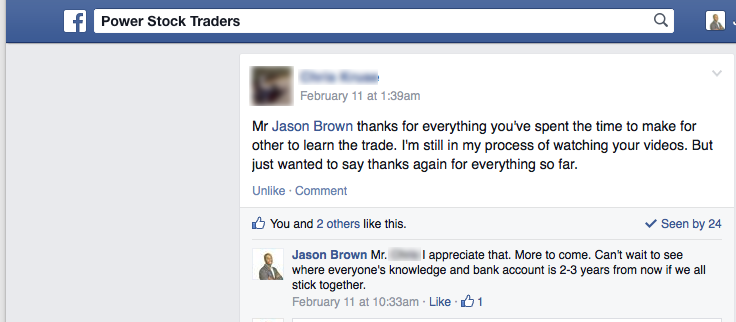 So in wrapping up this review of reviews inside the private Facebook group of those who purchase Foundations if you are looking to gain a solid understanding of how the stock market works as well as have a community where you can ask questions, get feedback and network with others who have gone through the course, then this may be a worthy investment for you to pick up the course.