You want to keep up with the stock market – but how do you do that with a busy schedule? When you have a full-time job? When you are a parent?
You CAN keep up – on your smart phone.
I'm going to show you how easy it is to place a trade and get all your stock market trading information right from your phone.
There may be several apps that allow you track the stock market from your phone, but in this post, I am going to focus on using the OptionsXpress app (to learn how to open up an OptionsXpress account, please view this video)
The step by step process:
Step One: Download the application
Go to your app store on your phone

Search for "OptionsXpress" and download the app

Open the OptionsXpress app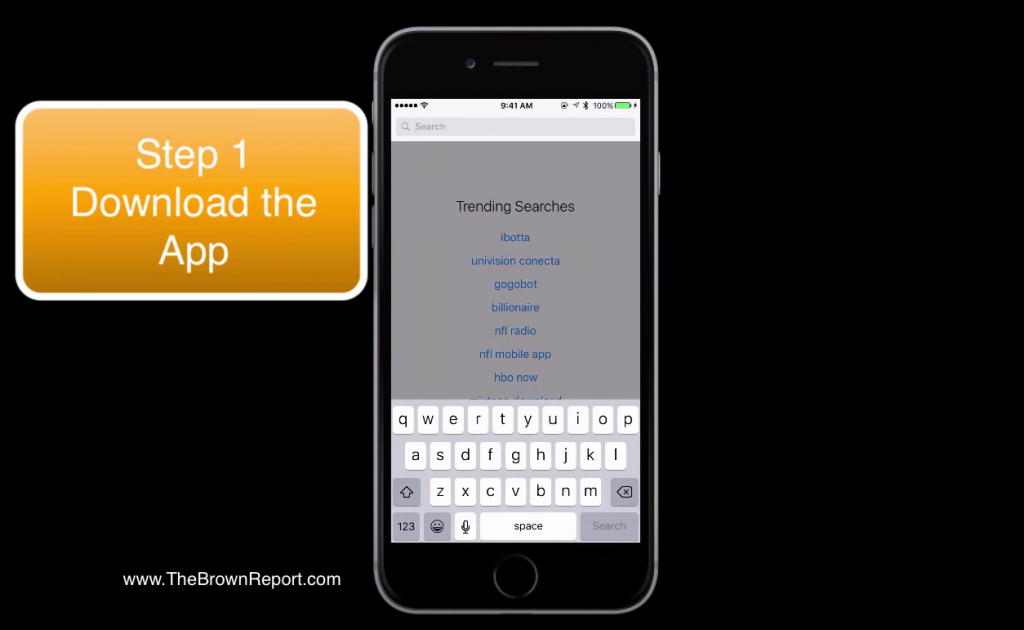 Step Two: Log in with your account information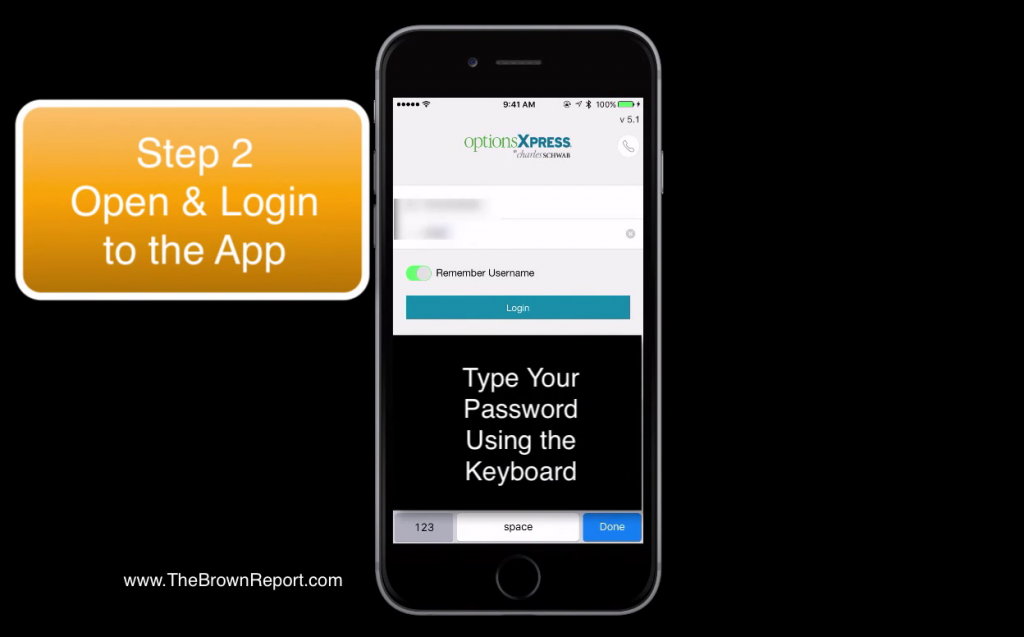 Step Three: Get familiar with the features…
…including these awesome top features: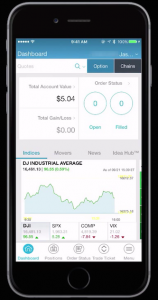 On the dashboard, it shows your account value, losses and gains you have made if you are in any trades, and shows you your open orders and if any of them have been filled. On the bottom of the dashboard, it shows you a snap shot of what is going on with the overall market, gainers/losers, the news, and the Idea Hub.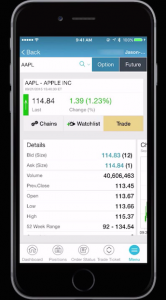 Get a quote by going to the top under "Quotes". Search for what you are looking for, Apple is pictured below, and it shows you in REAL time what is going on with the stock. If you swipe, you can see the live chart of the intraday. Swipe again to get News, Fundamentals, and more about that particular market.
Place an option trade by clicking on the "Option" button on the top of the page. Input the information you want, review the details and hit "Trade".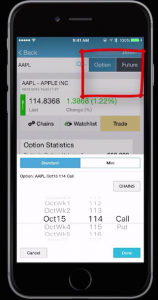 Then you select the action you want (BTO, STO, etc). You can edit your details if you want. Then you can hit "Trade Calculate" or "Preview" to place the trade.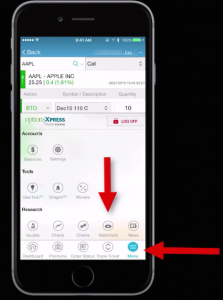 The handy menu, which features a lot of options like "Settings", "Charts", and "Balances", also includes the "Watchlist". This is a great feature because you can see the stocks you are watching on a daily basis.
 Now you are in the know, even when you're on the go!